Smith EMBA Rises to No. 11 in U.S. in Newly Released FT Ranking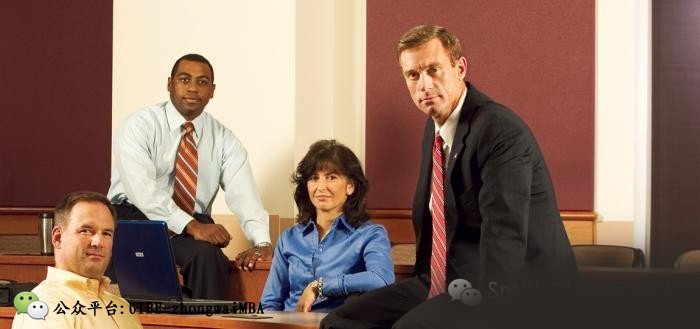 Executive MBA degrees at the University of Maryland's Robert H. Smith School of Business rank among the best worldwide, according to a Financial Times report published Oct. 20, 2014. The Executive MBA program, which caters to working professionals with significant management experience, ranked No. 11 among U.S.-based institutions and No. 44 globally.
Both rankings represent growth since 2012, when the Smith School placed 13 and 51 in the same categories.
"We are always looking for ways to improve the student experience," said Terrill Drake, EMBA '12, executive director and senior advisor to the dean's office. "Working together in a close-knit community, we produce graduates who are analytical, resourceful, innovative, hard-working and passionate."
Victor Valdez, EMBA '14, said the sense of community continues after graduation. "The ties I have with my cohort are very strong," he said. "And I anticipate those ties growing over time."
Within weeks of finishing the program, Valdez started a new job as chief operating officer and managing executive of the U.S. Securities and Exchange Commission's Enforcement Division. He said he enrolled in Smith's Executive MBA program because he wanted more business education to support his long-term goal of moving to the private sector. "I like to be challenged," he said.
Financial Times editors base the Executive MBA rankings on 16 criteria, giving the most weight to alumni salaries and the percentage of salary increase after graduation. Evaluators also consider faculty qualifications and student work experience, diversity and international focus.
Besides the Financial Times recognition, Smith's Executive MBA places No. 17 worldwide in the most recent Bloomberg Businessweek report and No. 26 worldwide in the most recent Economist report. See more Smith Executive MBA rankings. Financial Times 2014 Executive MBA Rankings U.S.-based Programs
University of Pennsylvania (Wharton)
Northwestern University (Kellogg)
Duke University (Fuqua)
Columbia University
Rice University (Jones)
New York University (Stern)
University of Michigan (Ross)
Georgetown University (McDonough)
UCLA (Anderson)
Cornell University (Johnson)
University of Maryland (Smith)
Emory University (Goizueta)
Temple University (Fox)
Texas A&M (Mays)
Southern Methodist University (Cox)
============================
Join us, you can learn from the same falcuty, curriculum and principles as the Smith School's domestic EMBA program here in Beijing.
With only 4 days (Thurs-Sun) a month over 18 months your learning journey will conclude with a unique week long residency at College Park, Maryland, where you will graduate and get the same MBA Degree as those studied in U.S.
New class starts in April 2015!
Contact us NOW for more information at: call +8610 6449 6050